Brands
The Leaders of Design & Innovation
Meet the companies that we call partners. They form the foundation of our product specifications thanks in part to their best-in-class performance, breadth of product offering and ongoing technological innovation.
What started out as a response to a growing market trend, Access Networks evolved into the largest residential managed network service provider in America. After discovering that over-the-counter networking devices were no longer meeting the demands of the connected lifestyle, founder Hagai Feiner started Access Networks in 2003 to revolutionize connectivity in the home with intuitive enterprise-grade solutions. Today, Access Networks is the leading provider of advanced, enterprise-grade, plug-and-play networking solutions for the automated home. As the only residential network provider that uses true enterprise-grade networking equipment, Access Networks is dedicated to designing, deploying and maintaining a sophisticated and custom-tailored network that stays invisible while ensuring premium performance, reliability and unwavering security around the clock.
Alarm.com is trusted by millions for better home and business security, intelligent automation and dependable service. When founded in 2000, Alarm.com launched the first interactive home security solution, offering homeowners a revolutionary way to manage and monitor their security systems from anywhere. Since then, Alarm.com has led the market with new smart home and business capabilities, enabling the control and automation of thermostats, locks, lights and more. Headquartered in Fairfax, Virginia, Alarm.com offers solutions ranging from interactive home and business security to advanced video surveillance and monitoring, remote access control and home automation. With Alarm.com, stay connected to what matters most to you: your family, home and business.
Networks have more stringent performance and bandwidth requirements than ever before, and Araknis is the go-to solution for IT experts in both residential and commercial environments. For best-in-class functionality and support, Araknis offers the ultimate dependability through their wide range of networking products. Operate the network seamlessly when you want to find new features, set new security access levels or expand the system. Routers, access points and switches undergo thorough testing in a variety of environments. Diagnose and resolve problems before they become an issue through the company's trademark OvrC software. Using this cloud management platform, we remotely monitor all your network-enabled devices. We'll troubleshoot issues and reboot devices to help you avoid on-site service calls and extensive downtime.
Music lovers disappointed by the quality of digital audio started Bluesound with the goal of delivering the full depth of master audio recordings through a wireless format. More than a decade later, the Canadian company had a fully fleshed digital platform featuring their line of high-end wireless speakers, streamers, amplifiers, soundbars and subwoofers. Each component can stream all digital formats, including MQA for studio-level audio quality in every corner of your home. Expand your music's reach to up to 64 players to play music throughout the house or a different soundtrack in each zone. Though network audio provides the best quality, Bluesound speakers also allow for Bluetooth and AirPlay streaming.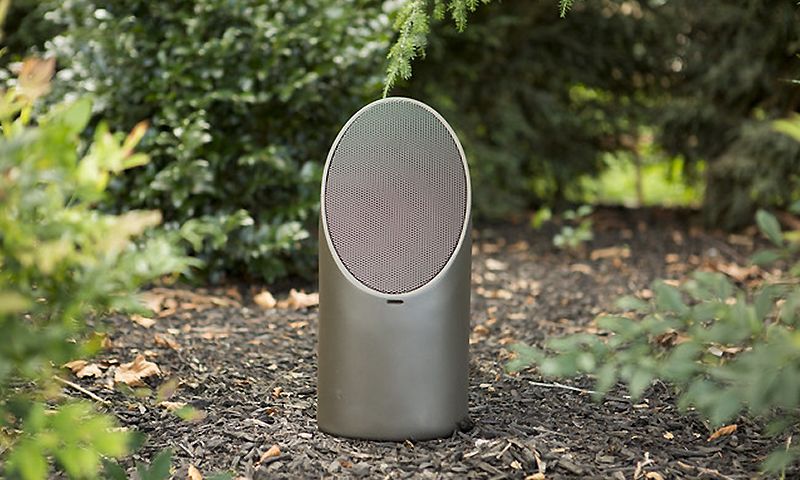 Coastal Source stands for something radically different from mass-marketed landscape lighting and outdoor audio products. Their mindset is "do it once, do it right." Rather than creating solutions that inevitably fail over time, Coastal Source designs and engineers high-end landscape lighting and outdoor audio solutions that are created for superior function and durability—even in the harsh salt spray of coastal environments. Founded in 2003 and headquartered in New Jersey, Coastal Source combines more than 50 years of hands-on industry experience to deliver a patented landscape lighting system that features bullet lights, path lights, well lights, step lights and more that withstand the elements and enhance pleasure, safety and curb appeal. Their high-fidelity outdoor audio products feature 2-way and 3-way ellipse bollards, modular bullet speakers and concealed rock speakers that deliver rich, full coverage while blending into your gardens and foliage.
Experience personalized control for your unique lifestyle with the power of Salt Lake City-based Control4. Connect virtually any device in your home or business to work together, and command them all with customized one-touch controls and scenes from your system remote or smart device of choice. Whether you're home or away, Control4 gives you the power to command and monitor your estate or business in one platform. The transformative benefits of a smart connected home and business with Control4 delivers convenience, peace of mind and an efficient environment that's comfortable and safe.
Bring your smart home dreams to fruition with one-touch control of your entire estate from an intuitive touch panel, custom-engraved keypad, smartphone or by voice activation. Crestron automation and control reveals your home or business' true potential with programmed scenes that instantly adjust your lights, shades, thermostat, audiovisual electronics, security system and more—all at the lift of a finger. Custom-tailored for any home, workplace and lifestyle, Crestron is truly the pinnacle of invisible comfort and convenience and takes pride in designing and manufacturing their products in America.
Experience premium home automation and control that effortlessly responds to the way you live. ELAN's award-winning user interface and universal remotes deliver smooth and intuitive one-touch control for a truly intelligent home or business. Command your entertainment, adjust lighting and climate and check in on your property from any location. Scenes crafted to your personalized needs complement your everyday lifestyle. Enjoy hands-free control of your home or business with voice control through Amazon Alexa and activate personal settings in seconds using facial recognition technology. Scalable and future-ready, an ELAN system seamlessly expands to meet you where your needs are.
Established in 1999 by audio engineers and craftsmen, James Loudspeaker takes pride in its commitment to innovation when designing high-performance audio solutions. James Loudspeaker offers lines for luxury homes, marine applications and enterprising businesses alike. Through cutting-edge technology and flawless designs, their products provide unprecedented sonic performance in both indoor and outdoor environments. James Loudspeaker solutions emphasize aesthetics to deliver powerful sound while having a minimal presence in the space. Loudspeakers from all lines include ultra-slim driver technology, adjustable frequency distribution and quad-tweeter arrays. All James Loudspeaker customers receive personal support to ensure a solution that satisfies all of their needs and preferences. Choose from a wide range of in-wall, in-ceiling, under eave, landscape, bookshelf and loudspeaker models.
Founded in 1958, LG Electronics is driven by the desire to deliver a better lifestyle for homeowners. Through years of innovation, the South Korean company has become one of the leading manufacturers in home electronics. Among their wide-ranging solutions, they offer award-winning OLED TVs, AI-based entertainment platforms, soundbars and Blu-ray players. Throughout, they have been standard bearers in quality, from ultra-thin designs that blend seamlessly with the environment to cinematic short-throw projectors that deliver 120-inch images even in ambient lighting. Their webOS platform is their latest advancement in home technology, providing easy access to the top streaming services including Netflix, Hulu and Amazon. WebOS even offers AI-based entertainment recommendations and allows you to stream movies, TV or music from your iOS device to any LG TV through Airplay2.
Inventors of the solid-state dimmer in 1959 and now holders of 2,700 worldwide patents, Lutron has expanded their product offering to more than 15,000 products. Lutron makes it possible to craft the perfect atmosphere at home or in the workplace to complement your day-to-night activities with personalized lighting and shading control for enhanced comfort and productivity. Recall your favorite settings from a master keypad or remote to easily transform your environment with just a tap or set your lights and shades to adjust on their own so you can focus on the activity at hand. From the workplace to the home, Lutron provides sophisticated solutions for custom lighting and shading that operate seamlessly at your command.
Since its foundation in 1972, Monitor Audio has specialized in hi-fi loudspeaker designed for any application. The British company delivers sonically superior solutions for surround sound, stereo systems, and discreet architectural installations. Monitor Audio loudspeakers rely on their trademark metal dome drivers to offer more life-like sound than their plastic or paper counterparts. They deliver high-quality sound in indoor and outdoor environments without sacrificing strength or depth. Every music lover will find their perfect match through their full range of standing loudspeakers, bookshelf speakers, soundbars and surround sound speakers. Limit the impact on décor through their elegant SoundFrame solution which masks speakers behind beautiful works of art. Integrate sleek amplifiers that elevate the power and style of stereo or surround sound systems.
Elevate your expectations of home entertainment with Samsung's most innovative and advanced range of televisions that offer an impeccable visual and auditory experience for film and gaming enthusiasts alike. Samsung's proprietary Quantum Processor is the mastermind behind their unrivaled QLED 4K and 8K TVs that display a depth of detail, contrast and realism never seen before. Even when not in use, Samsung displays add beauty to your home by transforming into framed artwork or blending into the decorative pattern on your wall, elevating your space while turned on and off.
Revel in the perfect harmony of design and technology with Séura's award-winning line of smart mirrors and TV solutions for your indoor and outdoor spaces. Improve your morning routine with Séura SMART technology that incorporates seamlessly into a custom vanity for total home control at the touch of your bathroom mirror. Elevate your living room with intelligent 4K TV displays that disguise as beautifully framed mirrors when turned off. And see yourself in the best possible light with elegantly lighted mirrors that illuminate your bathrooms without the need for cluttered sconces and light fixtures. Certified as a Woman-owned Business Enterprise and with all products manufactured in Green Bay, Wisconsin, all Séura products get to wear the badge of Made in the USA by American craftsman.
Established in the early 1980's, Southern California-based Dana Innovations is the parent company of Sonance, iPort and TRUFIG. Sonance specializes in designing high-quality audio systems for luxury homes and businesses that work in virtually any environment, from in-wall and in-ceiling to expansive outdoor landscapes and more. Enjoy sightless surround sound that immerses you into your favorite blockbuster film or musical soundtrack with discreet speaker solutions that complement any indoor décor or hide evenly throughout your gardens and foliage. With Sonance, delight in immaculate sound with minimal visual impact thanks to the beautiful blending of technology and aesthetics.
Sonos envelops every space of your home with brilliant audio, creating a soundscape you can easily customize to play what you want, where you want. With smart, wireless speakers for your music and cinema, Sonos expands crystal-clear audio anywhere you desire and connects to all your favorite media sources for easy, one-tap listening. Seamlessly command your speakers with voice activation or from your smart device of choice and rediscover your favorite music with a sound system that lets you listen your way.
Delight your senses with professional-grade home entertainment solutions and professional TV mounting designed to harmonize both picture and sound for a breathtaking, true-to-life experience. Unprecedented contrast, color and realism are made possible with Sony's proprietary technologies that also lead in pixel-by-pixel detail for texture you can practically feel. Whether you're outfitting a multi-purpose media room or a home cinema setup, Sony's line of premium 4K HDR projectors and TV displays, AV receivers and high-resolution speakers work in tandem to craft an immersive experience in your Raleigh, NC home.
A leader in the projection screen industry, Stewart Filmscreen Corporation combines elite function, value and quality in all of their products. For 70 years, their extreme attention to detail has resulted in some of the best display solutions for home theaters, digital signage and conference rooms. The designers at Stewart Filmscreen Corporation reject the one-size-fits-all mentality. Whether you need to adapt your screen to ambient lighting, rear projection or an office workflow, Stewart Filmscreen Corporation delivers the ideal model for any application. Their display inventory includes 25 different screen materials, custom-built for each installation. Their brightness and color uniformity make them the go-to company for post-production work by major movie companies and the only screen manufacturer company with two Academy Awards.
Start Your Journey to Smarter Living
Connect with us to learn more about how these industry-leading brands work together to create your dream smart home or business in Raleigh, NC.