Curators of Cutting-Edge Technology Solutions
Our people and the services we provide define our firm. We take pride in delivering a first class client experience.
Who We Are
Since 2011, Synergy has been integrating and simplifying technology while providing exceptional customer service in Raleigh, NC and surrounding cities. We are locally owned and operated and strive to seamlessly connect your lifestyle with technology. We help our valued clientele experience the ultimate luxury at home and unmatched efficiency at work through intuitive control of audio, video, lighting, networking and security. As lifelong learners we are continuously attending manufacturer and industry education to ensure we are prepared to deploy the best home automation systems for today and whatever the future might have in store for us tomorrow.
All Employees are fully vaccinated for COVID-19
Our Mission
The goal behind all our projects is to create tailored technology solutions that facilitate and elevate your day-to-day lifestyle. We strive to earn your trust and make you a client for life by delivering unprecedented performance, reliability and ease-of-use you can enjoy across multiple properties. Our professional staff is there to serve as your personal technology advisor that educates and guides you to solve all of your current and future technology needs. We take world-class care of every customer and thrive due to your referrals and strong recommendations. We strive to exceed our clients expectations on every project regardless of project size or budget.
Aaron Vedder
President & Founder
Prior to starting Synergy Integrated Systems in 2011, Aaron worked in the IT field for more than 12 years, specializing in system administration and network security. However, his passion was always electronics, and he recognized the need in the Triangle for smaller-scale AV and home theater companies that provides individualized client care. Aaron strives to stay on the leading edge of the latest technologies and to design and implement a custom solution for each of his clients. He is directly involved with each and every project, and builds a solid relationship with each one of his customers. 
Aaron holds a Bachelor of Science degree in Information Technology from Rochester Institute Of Technology. He currently resides in North Raleigh with his wife Michelle and their rescue dogs. His favorite pastimes are playing guitar and playing tennis.
Michelle Vedder
Vice President & Co-Founder
Prior to co-founding Synergy Integrated Systems with her husband Aaron, Michelle worked as a software engineer for more than 10 years in the Triangle. Together they have found a niche in the Triangle market for a custom audio video integrator with quality installations and superior customer service. With strong organizational and multi-tasking skills, Michelle runs the day to day operations of the company.

Michelle holds a Bachelor of Science Degree in Mathematics & Computer Science from the University of Toronto. She loves to play tennis and hockey and spend time with her rescue dogs. She is passionate about helping dogs in need and proudly supports the local charity Saving Grace Animals For Adoption.
MATT HAWKINS
SENIOR LEAD INSTALLATION ENGINEER
Matt Hawkins is the lead installer and retrofit expert. He graduated from NC State University in 2007 with a Master's Degree in Math Education. He has been doing retrofit home theater work for the past 10 years and enjoys jobs that are unique and are customized to the home and the client. He has vast experience at running and terminating several different types of cabling as well as installing a variety of TV and surround sound systems. He also possesses excellent troubleshooting and problem solving skills and is quick to find and debug problems in wiring and connections to ensure a system is fully operational.

In his down time he enjoys outdoor activities such as running, hiking, and biking. He also enjoys home improvement projects and learning new trades to fix up his house. His self motto is that everything in life is a learning experience and he looks forward to getting the most out of every lesson.
GLEN CIOCCARI
LEAD INSTALLATION ENGINEER
Glen is originally from upstate NY. He is always eager to learn and expand his installation and retrofitting knowledge.

Aside from enjoying the nice southern climate, he likes to watch and play sports during his free time. He believes staying mentally and physically fit plays a major role in one's happiness.
JORGE FRIKAS
LEAD INSTALLATION ENGINEER
Jorge graduated as an electrical technician back in 2007 in southern California. After working as an electrician for two months he transferred to the company that did A/V for big profile customers in Beverly Hills and surrounding areas. Working in the audio video Industry is his passion and he likes to learn all the latest technology and new gadgets. In his free time, he enjoys cooking and socializing with friends. Biking and hiking are his favorite forms of exercise.
Michael Florio
LEAD INSTALLATION ENGINEER
Michael is originally from Boston. He was an electrician and relocated to Naples Florida in 1996 and stumbled into the A/V world and has many specialty's from retro fit to prewire equipment installs. He has been in the industry for 25 years. He spends his free time with his boys and enjoys fishing and golfing.
NELSON MARQUEZ
TECHNICIAN
Nelson is excited to be venturing into the world of home automation at Synergy. You may recognize him as the happiest waiter at Gonza Tacos Y Tequila (A Synergy Family favorite restaurant). In his free time, he enjoys cooking, listening to music and working out.
Affiliations
BBB A+ Accredited Business

HTA Certified - Foundation
Join Our Team
Synergy is always looking for talented individuals. If you are hardworking, team player and interested in joining our team, send your resume to This email address is being protected from spambots. You need JavaScript enabled to view it.. We offer a competitive salary based on experience and skill level including health care, vision, dental and 401k match and have a 4 day work week.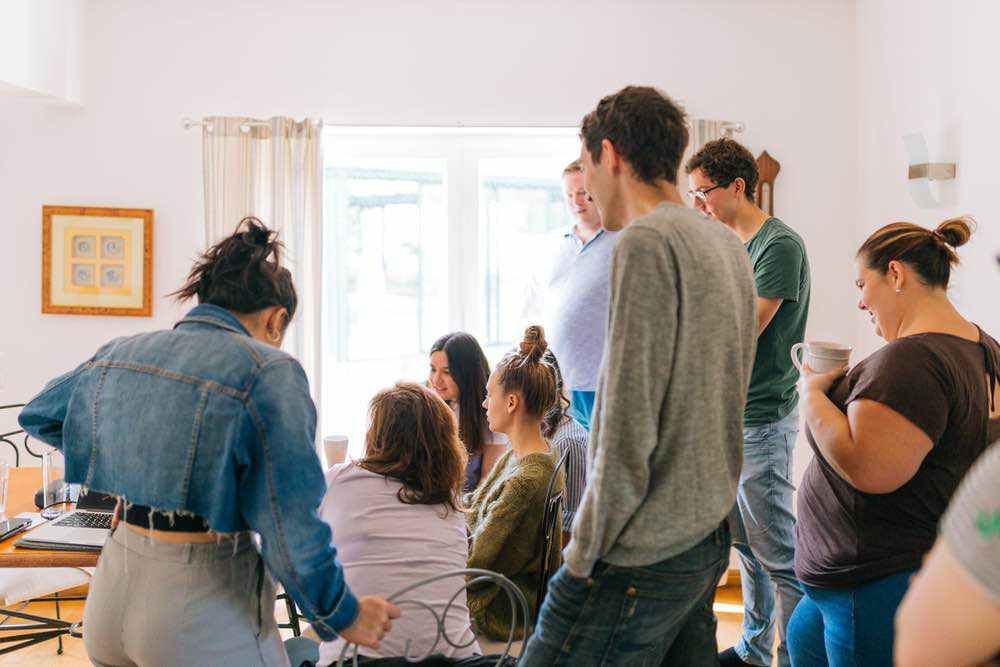 Community Involvement
Synergy is a locally owned family business and is proud to support the local charity Saving Grace and the owners will continue to adopt their dogs from this wonderful charity.    Rescues are the best breed! 
Learn more about what Molly does at https://savinggracenc.org/