How Elan Home Automation Transforms Your Living Experience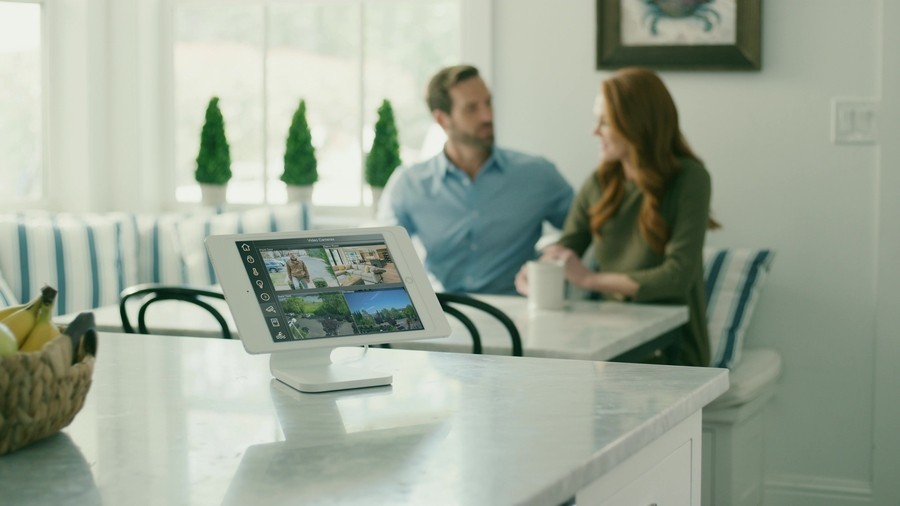 Create a dream space by installing an Elan system in your home
If you're old enough, you may remember what it was like to control your TV with a remote instead of getting up to turn it on. What luxury, or so you thought! Years later, smart Wi-Fi and smart control arrived. Then, you could control light switches and other "smart" devices with your smartphone. Even today, most people use their phones to control smart technologies in their homes. The problem is . . . they aren't all connected!
By connecting all home technologies, Elan home automation gives you a simple platform that's not only easy to use but also acts as the central control hub. Be it indoors or outdoors, all connected technologies in your home can be adjusted with a single touch on a tablet or Elan smartphone app. Read on to learn more about the benefits of having the Elan system in your Raleigh, NC, home.
SEE ALSO: Elevate Your Entertainment With Elan Home Automation
1. Simplified Control with a Single Button Press
With the Elan home control system, you no longer need to go to every room to turn on lights or adjust the shades. Instead, everything, including lights, thermostats, and shades, can be controlled using the automation system. Right from your seat, you raise the shades, stream music through your whole-home audio system, and check the security cameras.
Want even better one-touch control? Then it's easy to customize different scenes according to your preferences. So, if you like to host parties, set a scene on your tablet (with only one icon to press) that automatically adjusts the lighting inside and outside, starts playing your party playlist through your outdoor speakers, and fires up the hot tub jets.
2. Whole-Home Entertainment with Distributed AV
Whole-home automation isn't simply limited to shades and lights. But you can also distribute your AV systems. Play any audio or video content in every part of your home with Elan home control. For instance, in-ceiling and in-wall speakers deliver incredible sound quality. So, whether you're hosting a party, enjoying smaller gatherings with friends and family, or spending time alone, you can play music in any room and enjoy it in high fidelity too!
The same is true with distributed video. Don't miss out on a critical scene in a movie or an awesome play while watching a football game. With a TV in every room, you won't miss a thing no matter where you go in your house.
3. Unmatched Security for Peace of Mind
Whether you're leaving for a week-long family vacation or commuting to work, you understand that home security is a top priority. Fortunately, Elan also factors in your security needs. Using the mobile application, you can remotely monitor your home 24/7. Check the security cameras (as well as recorded footage), answer the door using your video doorbell, lock the doors, and arm and disarm the system right from your smartphone. And if anything goes wrong, your smart cameras and security system alert you immediately. Now that's real peace of mind.
Don't miss out on the benefits of Elan home automation. Let Synergy Integrated Systems handle the installation for the best results. Call (919) 324-3592 or fill out an easy online contact form for more details.