Fill Your Entire Home With Superior-Quality Sound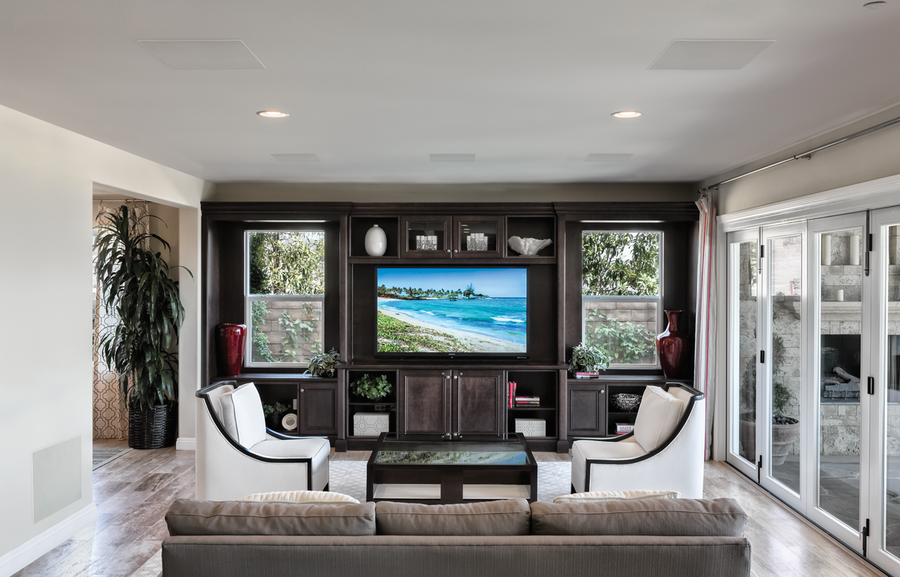 Learn why home audio distribution is a job for smart home professionals, not a DIY project.
Are you ready to upgrade your home to the way of the future? Do you dream of home audio distribution that is as innovative as it is functional, and customized to your unique needs? If you've thought about installing this system yourself by purchasing software and equipment from Best Buy or other electronic stores, we at Synergy Integrated Systems in Raleigh, NC strongly advise you to consider hiring a professional.
Home automation companies like ours live and breathe technology, and we know how to customize your audio preferences to the unique landscape of your home. Read on to learn why partnering with us is the right choice for your modern home.
SEE ALSO: Why DIY Can't Compare to a Professional Smart Home
All Sounds From One System
Back in the day, you used to have to hook up all your sound equipment to different outlets, with remotes to use for each one. It was a major inconvenience if one of those remotes got lost, or if you couldn't remember which one went with which technology!
But smart home audio distribution puts all your technologies on one device: your smartphone or tablet, all under one app. With just a few taps of an icon or a simple voice command, you can start playing any song of your choice or stream any TV show with pitch-perfect sound. With all your technologies synced to one place, you can select how you want to operate them.
Experience Superior Technology
When you hire a professional smart company like Synergy Integrated Systems, you're guaranteeing that only the most high-quality solutions are installed in your home. That's because we have partnerships with many manufacturers -- only certified companies have this privileged access. You simply won't find the same quality in other mainstream electronic stores. If you love music, movies, and TV shows, you want to make sure your home audio distribution is of superior quality.
Upgrade Your Raleigh, North Carolina Home Today
Even if you have experience working with technology, these new systems can get a little complicated. Fortunately, our home automation company is here to help troubleshoot any issues with your home audio distribution. You're not just hiring us for quality service and a superior product, but for peace of mind knowing that any bugs in the system will be properly and efficiently fixed.
Ready to upgrade your home audio? Contact us today for a consultation. We can't wait to work with you.