Home Automation Offers One-Touch and Automated Control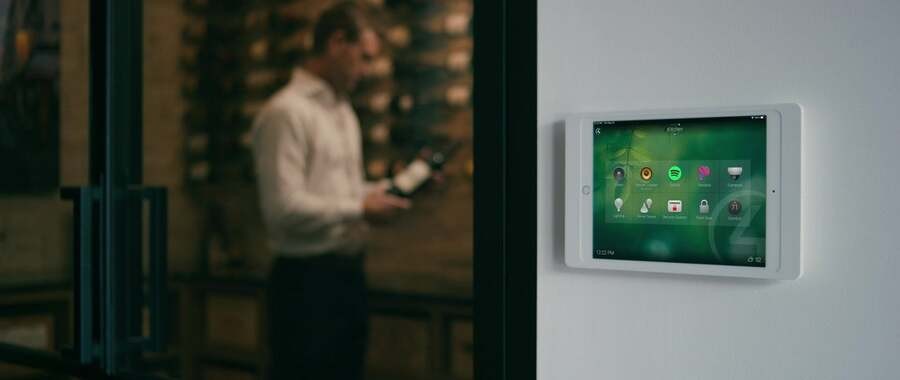 Experience a Home that Prepares Itself for You in Advance
Those who have experienced the world of smart homes understand the incredible ease of living and enhanced enjoyment it provides. However, for anyone who hasn't yet embraced this growing technology, it's a little difficult to grasp the life-changing possibilities. Lights that change to millions of colors? High-fidelity audio in every room, coming out of thin air? Window coverings that control daylight with no effort on your part?
Home automation can seem quite extraordinary and a little surreal. However, once you experience it, there's no going back. It's like hearing your favorite song from the best loudspeakers for the first time. Nothing ever compares, and you're hooked, destined for audiophile nirvana. 
Here, we'll explore the makings of a smart home and share a few of our clients' favorite integrations in Raleigh, NC.
SEE ALSO: Lutron: A Feature-Rich Lighting Control System for Your Home
A Smart Home Designed for You
A smart home is not one size fits all. At Synergy Integrated Systems, we provide our clients with customized solutions designed to enhance their everyday lives, making them more convenient, comfortable, and enjoyable. This requires specific attention to the details, the systems that turn your home into a sanctuary of beauty and delight.
Virtually all your connected devices and systems can be controlled or automated. Tap an icon on a touchscreen, a button on an elegant in-wall keypad or a remote, and the lighting, climate, TVs, audio, security, and outdoor integrations respond. 
Your smart home can also prepare itself for when you wake, return from work, head to bed, or have friends and family over, setting the perfect environment. A few of our clients' favorite smart home solutions include the following.
Lighting: A smart home creates the perfect level of sunshine and electric illumination, raising and lowering shades and dimming and brightening lights. It also brings the warmth of daylight indoors with lights that automatically transform through the day, mimicking the changing color of natural sunlight.
Whole-Home AV:

Whole-home audio video

distributes high-resolution audio and high-definition video to every TV and in-wall, in-ceiling, and bookshelf speaker. The result is incredible entertainment from sources that blend into your home's décor.
The Details
Sometimes, it's the little details in life that matter the most. Did you have to work late at the office? You'll receive a push notification informing you when the kids arrive safely home. 
When your family rushes out the door, do they tend to leave a light or two on and the door unlocked? Now, they can press the "Away" button, and every light and AV equipment turns off, the shades lower, the temperature adjusts, and the doors lock. Did they forget to push the "Away" button? Pull up your smartphone app, check the status of your home, and adjust the equipment accordingly.  
Whether you want to tip-toe into the sea of infinite smart home possibilities and start with one system or launch into a complete smart home integration, Synergy Integrated Systems is here for you. We're proud of the many clients we count as friends, helping them advance and upgrade, utilizing the latest technology to enhance their lives every year. To learn more about home automation or to schedule a complimentary consultation, contact Synergy Integrated Systems today.